"Paradise City" is the sixth track on Guns N' Roses' 1987 album Appetite for Destruction. It was released as the fourth single from the album on November 30, 1988, and hit #5 on the Billboard Hot 100 in the US. It remains one of the band's staple hits to this day, performed at almost every show as the closer. It is also the only song on Appetite to feature synth.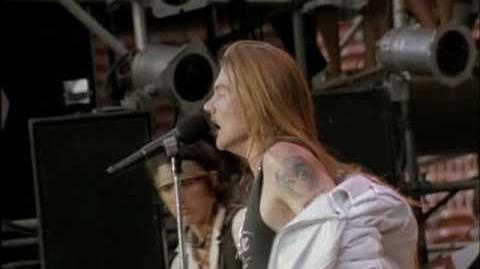 Ad blocker interference detected!
Wikia is a free-to-use site that makes money from advertising. We have a modified experience for viewers using ad blockers

Wikia is not accessible if you've made further modifications. Remove the custom ad blocker rule(s) and the page will load as expected.